Winter has well and truly arrived. Bouts of cold and flu often accompany the drop of temperature, so boosting the immune system this season is a MUST!
Staying healthy in the winter months can seem like a struggle, but if you nurture your immune system by giving the nutrients, it needs you might find you dodge the sickness bullet this year.
There are many ways of doing that (check my previous blog How to Stay Healthy in Winter for some tips). But let's look at Mother Nature's original superfood - Bone Broth. An all-natural supplement that comes with a powerhouse of immune-boosting nutrients.
What is Bone Broth?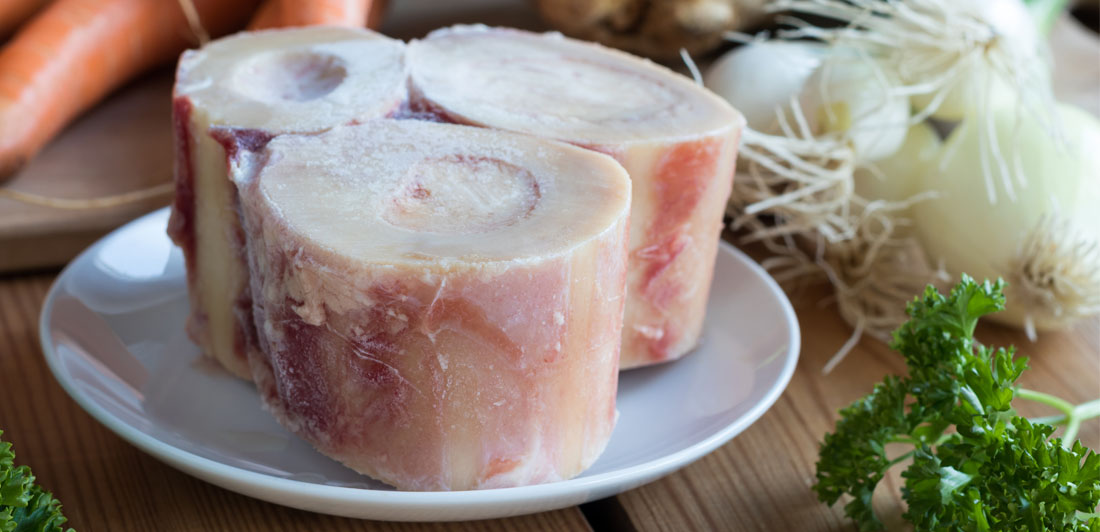 Bone broth or stocks were the traditional staple food of our ancestors. Almost all cultures relied on the nutrients produced by boiling bones over days.
The long slow simmering causes the bones and ligaments to release collagen, glycine, lysine and glutamine.
All these nutrients have the power to transform your health from the inside out.
The Benefits of Bone Broth
So, what are the benefits of bone broth? It's nutrient-dense, super restorative and easy on the digestive system. In addition to the added benefits below it also taste great and is full of flavour.
Here are the main benefits of consuming bone broth:
Improve joint health. One of the most valuable components of broth is gelatine, which provides the building blocks that are needed to form and maintain strong bones.
Support the immune system. Bone broth is rich in nutrients, minerals and amino acids, which helps to restore the gut health. A healthy gut means a healthy immune system and inflammation response.
Heal the gut. Supplementing with bone broth will soothe and restore the strength of the gut lining, which helps with the growth of beneficial bacteria. It can also help to reduce and fight food sensitivities.
Maintains healthy skin tone and texture. The broth is packed full of collagen, which helps to form elastin. Both collagen and elastin are responsible for maintaining strong, healthy and youthful skin.
How to make:
Making bone broth is easy… but can be very time-consuming. You start with grass-fed, free-range or organic bones of your choice – beef, chicken, lamb or pork. Pop them in a large pot, and cover with filtered water and a couple of tablespoons of organic apple cider vinegar, veg, herbs and spices.
Bring to a boil then simmer for a minimum of 8 hours, removing scum from the surface as it rises.
After the cooking process, strain the liquid, and it's ready for consumption. It can last for up to 3 days in the fridge, or you can freeze it to last longer. However, If you are after something a little more convenient, you can browse the recommended products below to get all the benefits without the cooking effort.
Final Notes
Bone broth is a great natural supplement to be adding to your diet. It has many health benefits, including better joints, improved sleep, reduction of inflammation, enhanced immune system and youthful skin.
Whether you choose to cook your own or buy it, make sure you select a high-quality product that is made with grass-fed/free-range ingredients. This will ensure you receive the benefits that bone broth can give you and your body.
Recommended Products
---
Kristine L. Clark, Wayne Sebastianelli, Klaus R. Flechsenhar, Douglas F. Aukermann, Felix Meza, Roberta L. Millard, John R. Deitch, Paul S. Sherbondy & Ann Albert (2008) 24-Week study on the use of collagen hydrolysate as a dietary supplement in athletes with activity-related joint pain, Current Medical Research and Opinion, 24:5, 1485-1496, DOI: 10.1185/030079908X291967
---