Let's get real here… Eating healthy can be a little boring, so adding a sauce or dressing to your meal is a great alternative to make a bland meal into an incredibly tasty one. However, many sauces and dressing out there are full of sugar and sodium, which can affect your health negatively.
How many times have you realised that the sauce or dressing you're adding to your meal is actually giving you more calories than you think? Stop guessing the calories and have a condiment that will be healthy and delicious to add to your food.
Adding a healthier version of a condiments doesn't mean you will compromise in flavour. The quality of ingredients and blend will give you a delicious addition to your food.
The Unhealthy
Ok, the list of unhealthy sauces isn't as big as you thought but let me say these are just some of the popular ones out in the market. The list can go on and on here but let's keep it simple hey!
Some of the unhealthy condiments that are out in the market include:
Ranch Dressing
Barbecue Sauce
Teriyaki Sauce
Mayonnaise
Tartare Sauce
Tomato Sauce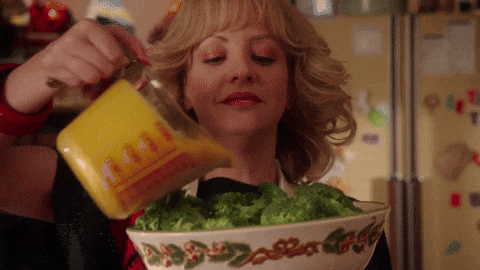 The Good Stuff
Enhancing the flavour of your meal with a delicious and healthy dressing is easier than you think. With great alternatives out there, you will have many possibilities to create the perfect flavour! Steak without sauce or a salad without dressing just doesn't seem right.
But don't worry, it doesn't mean you can't have sauce in your food. Some of the sauces available include condiments with coconut oil and avocado oil, which are healthy fats.
Some of the sauces and dressing that are available include:
Final Notes
Remember that plain food doesn't have to be boring. You can still enjoy a delicious meal with sauce or dressing. You just need to choose it wisely and check for the ingredients and nutrients that you will get with the condiment you are choosing.
Reading labels is very important when it comes to picking a healthy sauce or dressing. There are many "hidden ingredients that will not be helpful when you are trying to be healthy.